Yesterday was the much anticipated 2019 Disney Parks and Entertainment Presentation at the D23 Expo in Anaheim. The event takes place every two years and typically features several major announcements regarding future attractions within the Disney Parks.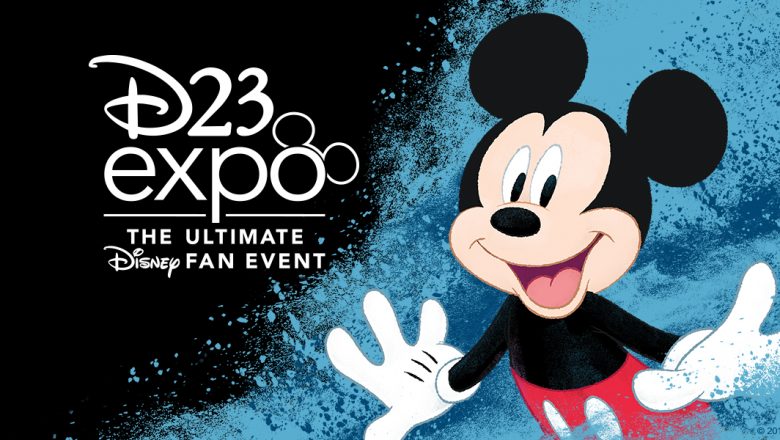 Back in 2017, several major projects were announced, most of which have still yet to debut. It's for this reason, we didn't expect the same level of WOW moments from this presentation. Unfortunately, even with lower expectations this years presentation was nothing short of underwhelming.
Much of the presentation was made up of rehashing already announced projects, with very few actual new announcements. Of the few projects that are new, very little information was given on them. The only new announcement of any substance was the very first one: A new daytime parade at Disneyland.
Let's dig into all the announcements further, shall we? For this post, I am only going to go into detail on items having specifically to do with the US Disney parks. At the bottom of this post, I will list all the other non-US park related announcements, along with links should you wish to learn more about them. For now, lets get started with Disneyland Resort.
As I mentioned above, this was really the only new announcement that featured any substance. The parade, titled Magic Happens, will debut in the first half of next year and featured several impressive looking floats; I particularly liked the Coco one.
This looks like it will be as good as, or even possibly surpass Festival of Fantasy as the top daytime parade in the Disney parks.
It's just a shame Walt Disney World continues to get ignored on the parade front while Disneyland has had Paint the Night, MSEP and now Magic Happens in the 1,051 days since Magic Kingdom last had a night parade. Still, we are excited to check out this new Parade next year!
More details were announced for the Marvel land currently under construction at California Adventure. The land will be named Avengers Campus, with the story line that the Avengers are seeking everyday individuals to join in their fight.
The land will open next summer with a Spiderman web slinging attraction, several character meet & greets and an Ant Man & Wasp themed restaurant. The existing Mission Breakout will also be part of the land.
All of these things had been confirmed already aside from the name. The big news was the confirmation of a rumored E-Ticket attraction to be built during Phase 2 of the land's construction. The ride will be set in Wakanda and themed to the Avengers film. It will debut a never before seen ride system.
This is great news for Disneyland guests as rumors have been going back and forth as to whether the E Ticket had been cut from the land due to either financial or technical reasons. While an announcement here is no guarantee it will come to fruition (looking at you Main Street Theater), it certainly is a positive sign for those who can't wait to fight along side the Avengers and save the world.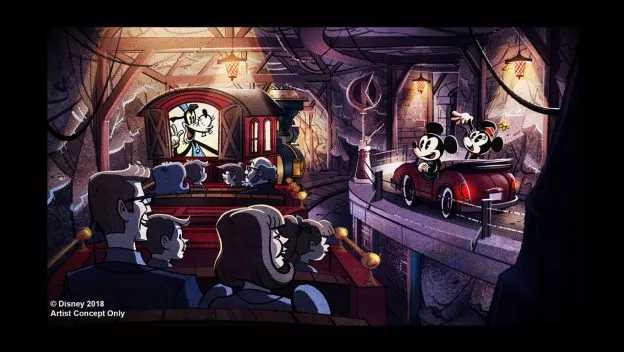 Earlier this year, Disney announced that a clone of the upcoming Hollywood Studios attraction would be built in the Toontown section of Disneyland Park. We now have a tentative opening year for the attraction and its further away than we would have guessed.
It seems crazy that guests should have to wait 3 years for something like this to be built, but I guess it should be no surprise. The Hollywood Studios version was announced in August 2017 and will not debut until early 2020.
The attraction will be the first to feature what Disney is calling 2-1/2 D technology, which they describe is the illusion of 3d, without the need to wear any special glasses. Again, all of this was already known with very little information given here.
Fans of Roger Rabbit and the Gadget Go Coaster can breath easy as Mickey & Minnie will not be replacing either of the land's current rides. Instead, the ride building with be constructed in a current backstage area, with the ride entrance taking over the current Gag Factory. The facade will be changed to the El Capitoon theater, which is a great joke for any of those familiar with the Los Angeles area.
Turning our focus now to Walt Disney World, almost all of the announcements had to do with the re-imagining of Epcot.
We did however get a few new looks at the upcoming Rise of the Resistance ride coming to Galaxy's Edge. A particularly awesome looking scene showed Kylo Ren's lightsaber cutting down through the ceiling above the ride vehicle! I have no doubt that this attraction is going to be a game changer in terms of theme park attractions!
The big rumor heading into the expo was that a new Brazil pavilion would be announced for World Showcase. Perhaps due to the current political unrest surrounding the country, that announcement was not made. We have still been told from multiple reliable sources however that the pavilion is still coming with a target opening of 2022.
Photo from blogmickey.com
Instead, we got a somewhat surprising announcement of a new Mary Poppins themed area coming to the UK pavilion. Cherry Tree Lane will be recreated in the back area where the British Revolution currently holds their concerts.
We also learned that an attraction would be included in this new area but were given zero information about what this attraction may be. All we were told was that your adventure will begin once you enter the Banks house.
While this has lead to rumors of a full blown dark ride, we are skeptical. Past rumors have suggested an off the shelf carnival ride such as a spinner, carousel or small ferris wheel. The fact that no ride details were given leads us to believe that Disney wanted this to seem bigger than it really is.
Still, the concept art for just the Cherry Tree Lane area itself looks great. Hopefully the street lighters aren't budget cut prior to the area opening ala the roaming droids and aliens at Galaxy's Edge.
World Showcase will remain, while the current Future World will now be made up of:
World Celebration:
This is the central area of the park, which currently includes the entrance, Spaceship Earth and the area behind it with things like the Fountain of Nations, Mousegear, Electric Umbrella, Innoventions, etc… There were two big announcements for this area, in additional to the already announced park entrance overhaul.
The first announcement was a confirmation of the long rumored Spaceship Earth update. The lengthy refurbishment will update existing scenes as well as debut new ones. The narrative will shift from the current focus on communication to a focus of how storytelling unites the human experience.
Concept art shows what Disney is calling a "Story Light" which will help bring the scenes to life in dynamic ways. A new score and script will be written for the refurbishment as well. No info was given as to who the new narrator will be or who is composing the score.
Overall, we are excited for this update. We love Spaceship Earth and rank it as a top 5 attraction at Walt Disney World! While we still enjoy the current version, it definitely is due for an update. Not only does it just kind of cut off in the late 70's, but the finale also leaves a lot to be desired. As long as no fictional characters show up in this refurbishment then we will be excited to see the results.
The current Project Tomorrow ride exit building will be demolished to create a new exit called Dreamer's Point. Here, a statue of Walt will be sitting on the steps watching over the park. Disney is advertising sweeping views all the way to World Showcase.
One thing you will definitely see is the multi-tier festival building. This cool looking new building will feature a ground plaza level, a mid expo level, and an outdoor park that sits on the top level. This top level will provide prime viewing for the parks nighttime spectaculars and it wouldn't surprise me if we see $100+ per person dessert parties hosted up there.
Overall, I really like the World's Fair-esque look to the proposed building and think it will fit in nicely with the parks updated design. In addition to the new building, this re-imagined area behind Spaceship Earth will have a new "story fountain" (I'd prefer to just keep the Fountain of Nations) and a wishing tree.
Let's move onto the next neighborhood.
World Discovery:
This neighborhood will be the current Future World east, which feature Test Track, Mission Space and the upcoming Guardians of the Galaxy roller coaster.
We learned during the Parks presentation that the name of the upcoming thrill ride will be Guardians of the Galaxy: Cosmic Rewind. This refers to the fact that the coaster will feature a reverse launch and will feature cars with the ability to rotate 360 degrees to follow along with the story. Again, nothing new here besides the name and some additional concept art.
Also in this area, you will find the previously announced space restaurant, which we now know will be called Space 220. This was yet another one of the projects announced at the 2017 D23 expo making an encore performance here. The name refers to 220 miles above earth which is (story line wise) how high up you are "traveling" to eat there. You will virtually take a transport up to the restaurant with digital viewports to let you see just how high you are ascending above the earth.
We are definitely excited for this restaurant, but again its old news at this point.
The last new area in World Discovery will be the previously announced Play! pavilion which will be housed in the old Wonders of Life building. Not much new info was given aside from what was in the initial release when this was first announced back in February. We did see concept art for an Edna Mode fashion design experience, as well as some sort of virtual water balloon fight. It's expected that several meet & greets will be relocated here as well.
World Nature:
The last neighborhood will be World Nature. This is the current Future World West featuring the Seas, the Land and Imagination.
The big addition here will be the Moana: Journey of Water trail. This will be a maze featuring various water features, designed to show the importance of the natural water cycle.
We love the idea of this as it seems very old school Epcot, aside from the IP being crammed into it. We do question Disney's decision to advertise this as a new attraction though. It will be neat to walk through, but its more decoration than attraction. Epcot always had dancing fountains and what not and they were never billed as attractions.
They are just bonuses you come across while walking around. But who knows… maybe this will be more extensive than we are expecting, and I'll be happy to say we were wrong!
The big question remains what will become of the Imagination pavilion. Many folks were hoping for some sort of announcement to return Figment to his former glory, perhaps even with the return of Dreamfinder.
Alas, Disney remained dead silent on the pavilion. The saddest part of the parks presentation for me was when imagineer Zach Riddley refered to Food Rocks, Horizons, Sea Base Alpha and "a purple dragon"… It got a huge cheer then the next thing he says is "these things are powerful but they aren't what really connected me to Epcot".
Imagination certainly doesn't fit into the Nature theme of the neighborhood so the future of the pavilion is looking murky at best. According to rumors we've heard, Disney will just let the ride stay stagnant as is over the next few years before making any sort of decision on it's future. Certainly not what we were hoping for, and not fitting with the new neighborhood theme either, Imagination continues to be the most frustrating aspect of current Epcot!
The remaining announcements regarding Epcot were fairly minor.
We found out that the Ratatouille ride in France, along with the new crepery will open in Summer 2020.
Previously announced films inside the Land, China and Canada pavilions, along with the Beauty and the Beast singalong in France, will debut in Spring 2020.
Some new concept art was released for both the temporary Epcot Forever nighttime show, as well as the long term replacement which is now titled "HarmonioUS".
A new Epcot theme song was performed by a live orchestra and a new park logo debuted.
All the rest…
There wasn't much news for Walt Disney World outside of Epcot. Aside from a few new looks at Galaxy's Edge, the other parks went pretty much unrepresented. The only mention was that the 50th anniversary coming up in 2021 will take place at all 4 parks rather than just the Magic Kingdom.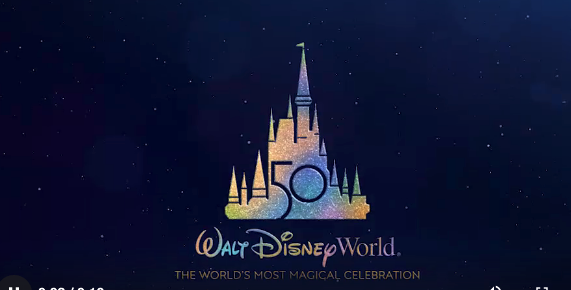 Some new concept art was given to the new Star Wars "Galactic Starcruiser" hotel as well. We really didn't learn anything new however and we will never be able to afford to stay there anyway. For anyone interested in learning more, check out his post here.
Aside from that, a new Disney trip planning app called Disney Genie will launch in late 2020.
This app appears to be what Touring Plans currently does now, but with the ability to make fastpasses and dining reservations for you as well. We have no doubt that this will be an i.t. nightmare, not that its something we would ever use anyway.
Additionally, For announcements regarding the international parks, check out Hong Kong here and Shanghai here.
For announcements regarding the Disney Cruise Line, check out Disney Parks Blog here.
Well, that does it for this busy news day following the 2019 D23 Expo. We aren't even going to get into the bazaar Target announcements that took up over 10 minutes of the presentation. Let us know what you think in the comments below!