Photos have surfaced online of Disney disassembling the giant Globe previously used as the centerpiece of Illuminations: Reflections of Earth. Overhead shots posted by @bioreconstruct on Twitter show the globe taken apart in a backstage area outside World Showcase.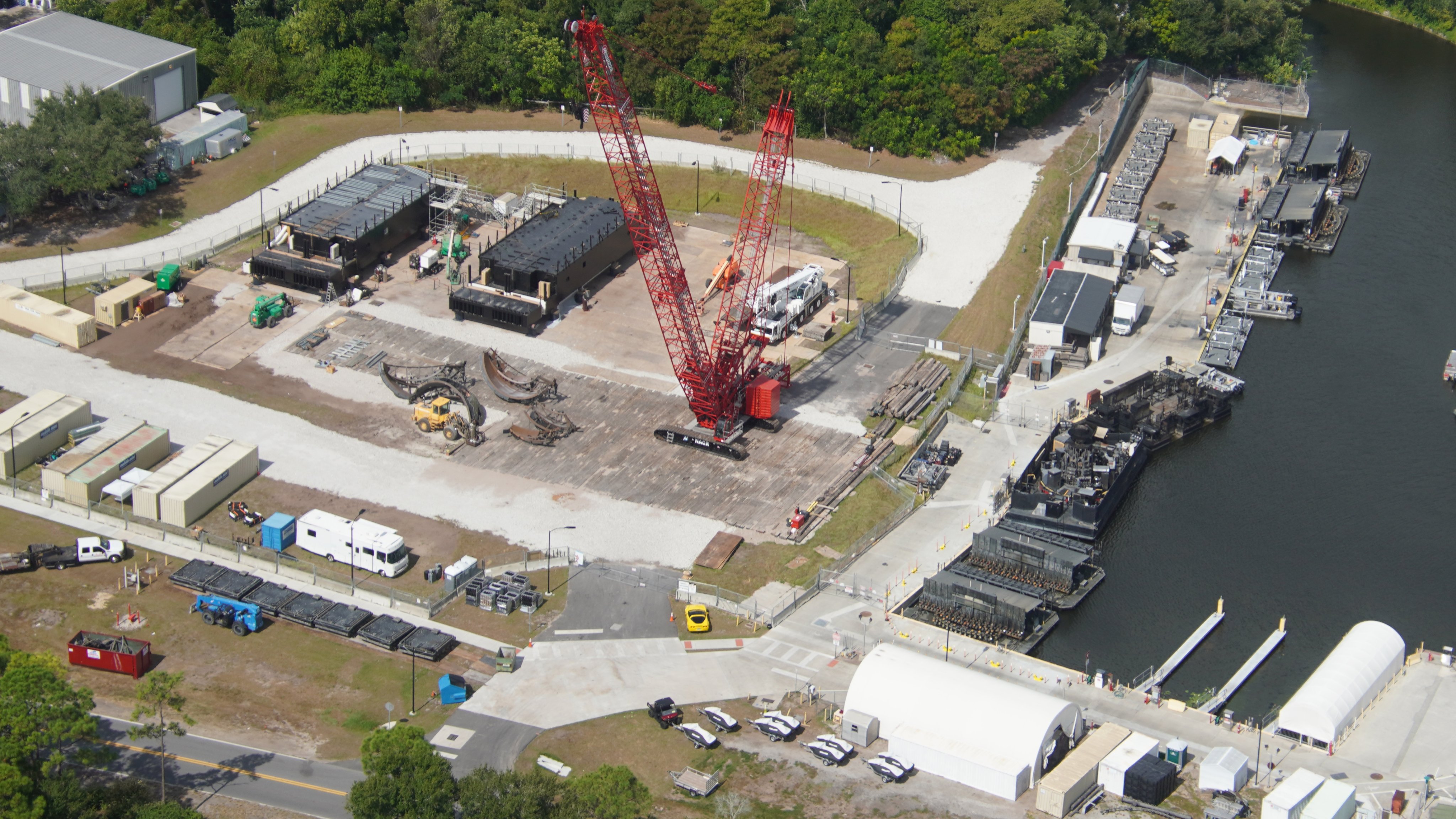 It is unknown at this time if the globe is able to be put back together or if dismantling it required cuts to permanently demolish it. It seems unlikely that Disney would take it apart if they ever planned on using it again. They would have plenty of space to store it as is.
We had personally hoped that Disney would save the technical aspects of Illuminations in case they ever decided to bring it back for a limited run ala The Main Street Electrical Parade at Disneyland. We also thought there was at least a chance (albeit an unlikely one) that it would show up in some form as part of the upcoming "Harmonious" show. This does not bode well for either of those.
Here are a few more photos of the demolition:
While we already made our peace and said goodbye to Illuminations in this post here, it's still tough to see this piece of Disney history that we love so much torn apart. For some technical facts about the globe, check out the photo below taken from Illuminations Forever fan event hosted by wdwnt.com.
I know we should probably just move on, but some part of us still hopes that maybe we have not seen the last of the Illuminations globe. What do you all think? Let us know in the comments below!