Update: The Disney Skyliner has reopened today, October 14. The system will run on reduced hours this week from 8 am – 10:30 pm. Wednesday and Thursday will have further downtime with 1 pm delayed openings and the Hollywood Studios line closed all day on Wednesday. This is to install upgrades to the system according to Disney.
Original post:
Last night, an accident occurred with the Disney skyliner as several cars collided with each other at the Riviera Resort station. So far we have heard that while some folks required medical attention, serious injuries seem to have been avoided thankfully. Families were stuck in the air for up to 3 hours while the entire line was evacuated. We've decided to do an impromptu news update since this is pretty big news.
Here is a full recap of what happened, apparently from someone who was in one of the cars which collided. This is from the comment thread on wdwnt.com.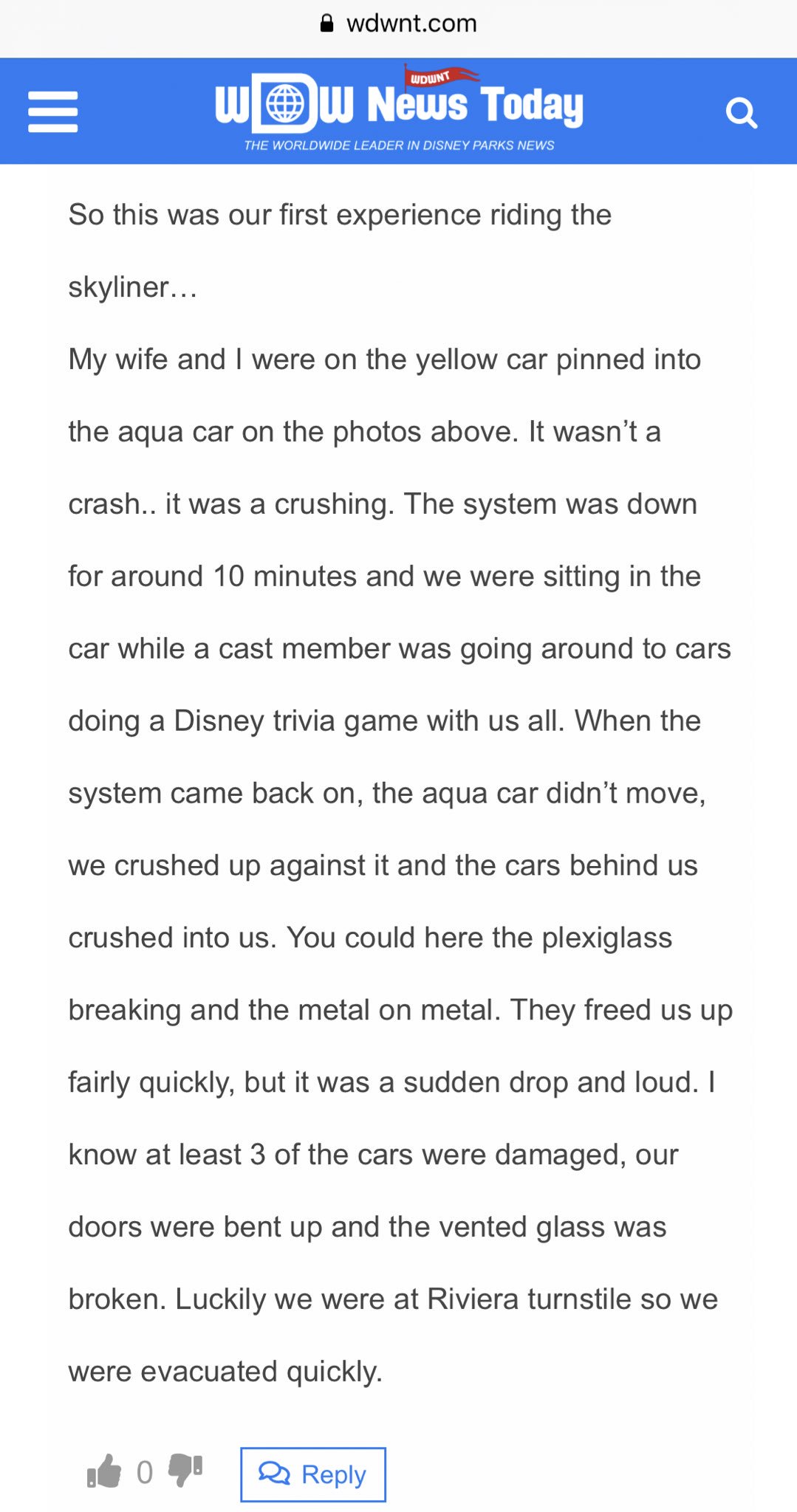 This is pretty crazy stuff! While it was a relatively minor accident, the fact that this occurred less than 1 week after being opened to the public (after months and months of testing) is alarming! Reports are coming in this morning that the Skyliner will remain closed until further notice, with no estimate of how long that might be.
Disney is incredibly lucky that no major injuries have been reported (that we know of anyway), but this is still a PR nightmare. It is definitely going to spook some guests from riding the Skyliner in the future. We would be interested to know how far Disney will go to compensate not only those involved in the collision, but all the families who were stuck dangling in the air for hours waiting to be rescued.
Photo credit to blogmickey.com
On the rescue front, we've heard nothing but great things about how the Reedy Creek firefighters & personnel, as well as the Disney cast members who assisted with the situation. Shout out to all of them for handling a tough situation as well as possible!
Upon being evacuated, Disney provided buses and Minnie Vans to take guests wherever they needed to go.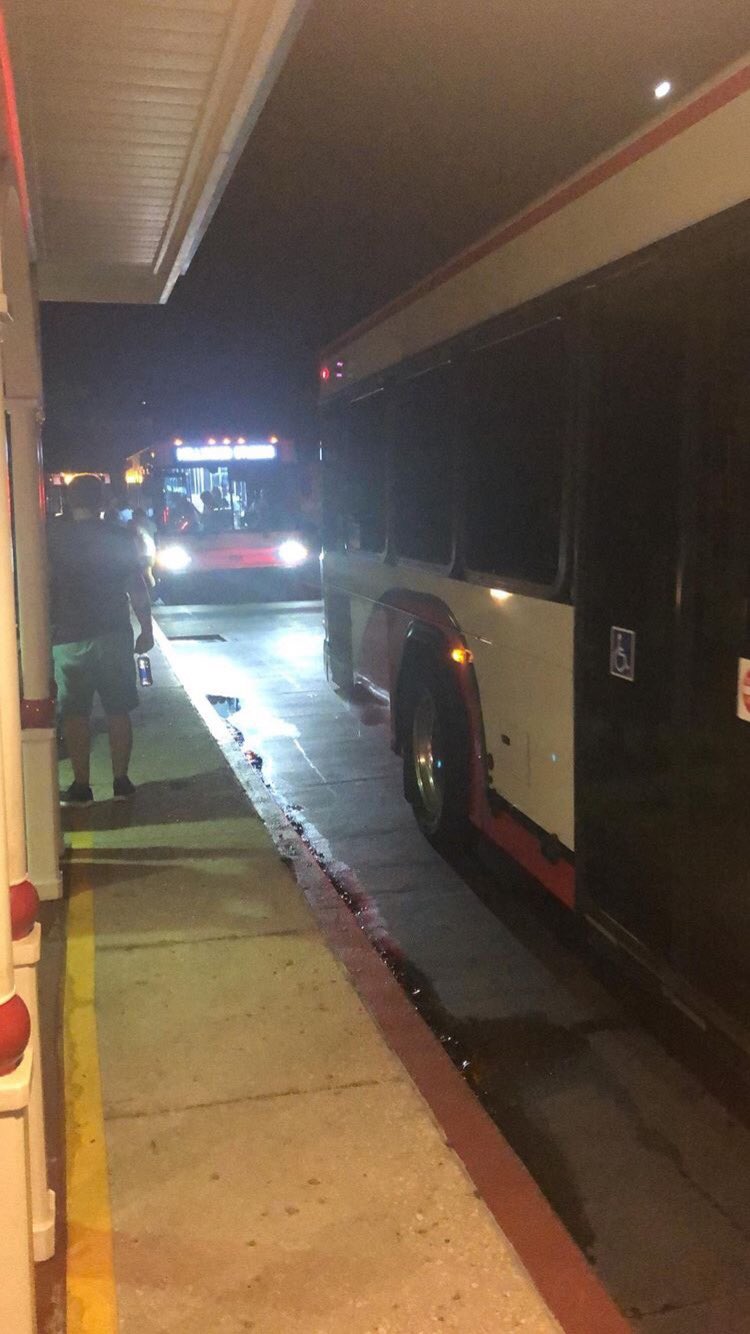 Photo credit to wdwnt.com
Disney PR has been adamant that that there was no accident, and has instead been referring to the incident as "unplanned downtime". This is despite several pictures and videos showing the cars crushed up against each other at the Riviera Station. Not going to sugar coat it, its a little alarming how Disney is deciding to handle this. This isn't something that should be covered up.
For us personally, this will not deter us from riding the Skyliners again in the future. There are systems like this all over the world and major accidents are basically non-existent. This was an unfortunate incident, and one which Disney should take very seriously. Hopefully every precaution will be taken to ensure this doesn't happen again!
Update: Here are some new things we've learned since the initial post.
We've been told guests stuck on the Skyliner received $100 gift card, 2 park tickets, and taxi vouchers.
Regarding damage, the glass on the aqua cabin (which was unoccupied) shattered upon impact. The outward facing air vents on the yellow cabins involved were all damaged as well as the doors.
Cast members stationed outside the entrances are informing guests today that the Skyliner will be closed indefinitely.
We're hearing that motion sickness was the main health issue from people being stuck in the air for so long as the cabs sway. At least one person was spotted on a stretcher afterwards.
Here are a few more photos:
If we learn anything else we'll be sure to update you!
Image credits in this post to @Ada58974405 on twitter.